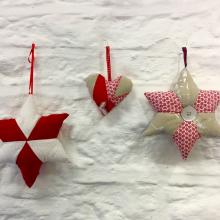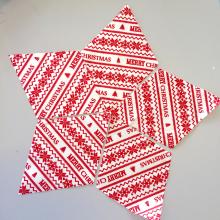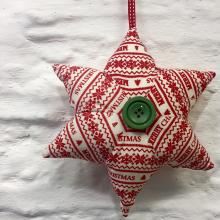 The Sewing Shed Stroud is offering a special pre-Christmas offer:
Make a workshop booking this weekend and receive 15% discount. This offer applies to bookings made on Saturday 11th November and Sunday 12th November for any workshop in 2017, paid in full at time of booking.
If you want to book a place or would like more info please follow the link.
Workshop for Beginners: Learn to sew and at the same time make 2 lovely christmas presents. 
On Friday 17th November from 10am - 4pm we will run a Workshop Day for Sewing for Beginners and at this very popular workshop are still a few spaces availble. 
What others have said about this workshop:
'I attended beginners workshop B- and loved it. The craft space is excellent, and quality materials and tools are supplied. Martha is incredibly patient and spent time with everyone who needed her. I now have a new found confidence to improve my basic skills. Would highly recommend.' Hayley Woods.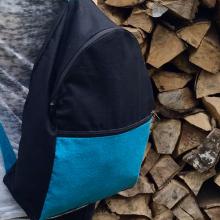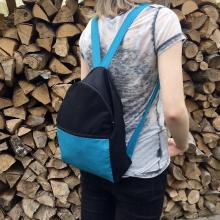 Make your own Back-Pack.
On Friday 8th December we offer a special workshop. You will be making your own back pack in a day! A lovely light weight shoulder bag with an extra pocket and zips. This shoulder bag is a perfect Christmas present. We will cover lots of skills and techniques such as zips, curves and corners, shoulder straps, different finishings and top stitchings.
All materials included Cost £65.
For more information or bookings go here.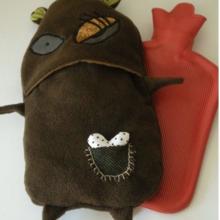 Creative Kids @ Sewing Shed Stroud.
Christmas workshops for kids on Monday 18th December and Tuesday 19th December.
This sewing workshop is a great and fun way to introduce your kids to sewing. The idea is to make  simple and fun project learning lots of skilss and different techniques and playing with colour, fabric and textures. For more information and to book a place go here.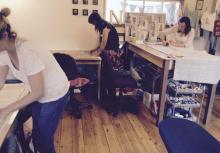 Get to know your Overlocker on 15th December
This workshop is for beginners who can bring their own overlocker and experinece the many possibilities that such machine can offer.
For more information and to book a place go here.
To see what other workshops or courses are on offer please go to the website