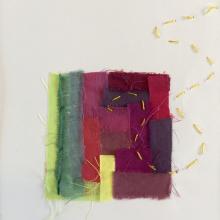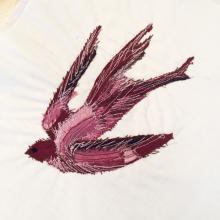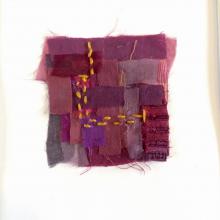 The pleasure and satisfaction that making gives is hugely beneficial for the human mind and overall well being. I can't imagine a world without making!
This leads me on the workshop last Saturday when we did the Cloth Collage workshop which gave me huge pleasure. It was an exploration of colours, textures and learning new skills. We had some great results and I am save to say that it was a day enjoyed by all. And for me there are always new things to learn no matter how long one has been practising. So thanks everyone to your contribution.
There are a few more creative workshops coming up for anyone who is interested. 
Due to the snow and ice the Freehand Machine Embroidery has been postponed to 23 March. There are a few places available so if you're interested in using the machine creatively this is your chance. Go here to book your place.
Another creative workshop is on 18 May: Stitched Surfaces. This is an exciting opportunity to explore with a variety of stitches and mark-making in textiles. For more info look here.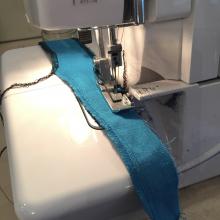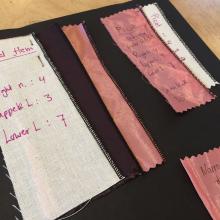 Anyone interested in overlocking and giving your work that professional look. The workshop Overlocking for beginners is for you. We will cover the basics, the threading and much more. There are still spaces at the extra added workshop but if your interested in this sign up as places are limited. For more info follow this link.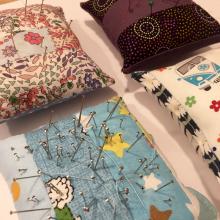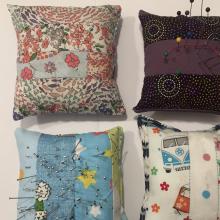 if you would like to have a go with the sewing machine, make a few things and have a play than this is the right place for you. We have got a new beginners workshop on Saturday 9th March. Book your place here.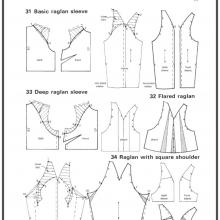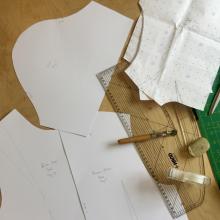 If you are wanting to learn how to make your own patterns, get a garment that fits well and suits your shapes than start making your own blocks. This is the first one in the series Make your own skirt block to start you off and tech you the beginnings of pattern-cutting. For more information go here.
For anymore workshops and courses please have a look at the website.
Happy Sewing Everyone and dont' forget to enjoy the Sewing Bee.