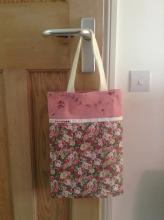 The next months is bringing a variety of workshops.
Some of the classes that are on offer:
Making children clothes: Girls dress
Freehand machine embroidery
Sewing for beginners workshops
Bunting making, suitable for beginners
Dressmaking courses for beginners
Upcycle your old pair of jeans
Workshops in Halfterm:
Teen dressmaking for 11 - 16 years
Kids sewing: make your own owl cushion.
Remember to book early if you would like to join, as places are limited. For bookings and more information go

here

.
Dressmaking for beginners: new course starting in July
Due to popular demand there will be a Dressmaking course on offer in July. It will be on Monday and Tuesday evenings and Monday morning daytime, each being 4 week courses. These classes will be held at the 'Herringbone', this is the new fabric shop in Nailsworth. If you haven't been there yet check it out and feel inspired by the fabrics that are on offer. The tunics that we will be making are shown below. For more information go here.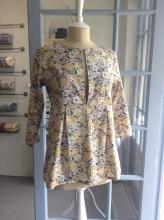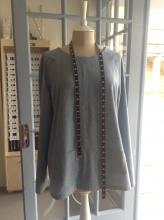 What is happening at the Sewing Shed
I would like to show you a few things that has kept us busy at the Sewing Shed. We have been making some very interesting japanese inspired stretchy tops. Working with jersey materials and complicated cutting techniques, made it into a fantastic challenge. The outcome, a fantastic uniquely designed top that fits like a glove and not only looks good but is also very comfortable to wear.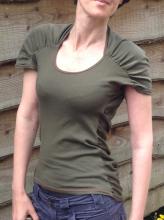 Here is another Japanese inspired project. This bag is based on the origamy folding techniques in the way it is assembled. It creates a snug fit to the side of the body when it hangs over your shoulder. Apparently great for when your cycling! Haven't tried it myself yet. We had lots of fun working out how to make it fit into each other and sew the seams so they are invisible. As ever, the most simplest looking things can be quite complicated to make. Here is a georgous tweet sample, fully lined and which is finished with a button that lays at the top of the shoulder.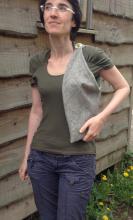 Easy Shoulder Bag making workshop
One can never have to many bags, only if you loose your keys and you can't remember which bag you've used... which can happen to me sometimes...This is a lined shoulder bag,see photo below,  made here at the Sewing Shed by Sarah. I think its a lovely bag and you can come and make your own one at the Sewing Shed. Book your place here. 
Upcycle your old Jeans workshop
Bring in your old Jeans and make somthing old into something new. For more information go here.