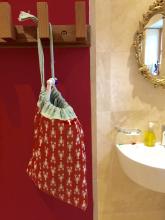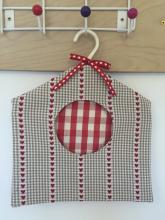 Do you ever feel a sense of achiement when you make something with your own 2 hands? Do you sometimes notice a sense of fulfillment and pride looking at you work? Maybe even a sense of triumph?  I do!( I'll be honest not always but often) and I know many others do that come here to spend time making and working with fabrics. I call it "Creative Meditation' as it gives you space to zone out and get totally absorbed in what you do right here. You are in the here and now! and a thte same time you are Learning a new skill'! If this appeals to you come to our 
workshop for beginners on the Saturday 3 November
as this is an ideal introduction. You will be going home with your own made projects.
In this workshop you will learn how to sew in a fun and enjoyable way. You will be shown how to set up the sewing machine and how to use a variety of stitches.
You will learn how to create button holes or put in zips plus lots of tips and tricks! Then practice these skills and gain confidence whilst making a beautiful looking product such as a bag, cushion cover, or purse, etc.
Suitable for beginners or those looking to improve their skills.
At the Sewing Shed we work in small groups so there is plenty of time to ask questions, receive hands on guidance and tuition.
Sewing machines and other sewing tools are available at the Sewing Shed. 
When: Saturday 3 November,
Where: at the Sewing Shed, Uplands, Stroud.
Time: 10 pm - 4 pm
Fee: 60 including all materials. 
For more information and booking a place on the above please visit the website