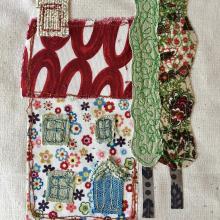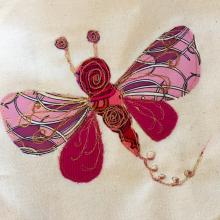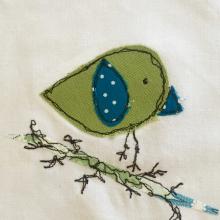 Layered and Stitched: Freehand Machine Embroidery
When: Saturday 10th February.
At this workshop you have the opportunity to explore and develop freehand machine embroidery in combination with other techniques.
We will be experimenting with layering fabrics, drawing with thread, and appliqué. It is this use of a combination of different materials and techniques that can often inspire our work to develop in a new way.
After this experimental phase you have the opportunity to move on to make a bag using one or more techniques or to continue to focus on the experimental development. 
All the techniques on offer are adaptable for all levels.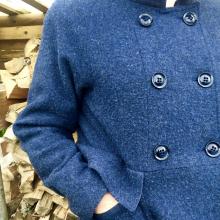 Want to work on your own project but need help? 
Than the Sew-In is ideal for you.
A group of like minded makers are meeting regularly to make their own clothes, curtains, bags, customise second hand garments and much more. Receive help where needed and personal tuition tailored to your project. 
The Sew-In is every Friday morning and Tuesday evening. 
Go
here
for bookings or to find more info.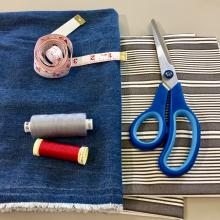 New: Sewing Course for Beginners Starting on Friday 9th March:
Learn practical skills and creative techniques. Every Friday afternoon for 8 week.