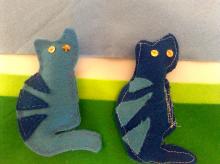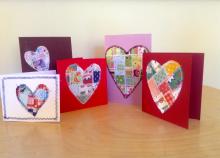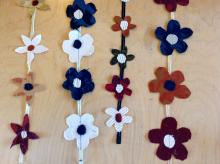 Afterschool Sewing club
A fun way to get your kids to learn the love for sewing. Each session we make a new simple and fun project that they can take home after wards.
The projects are relevant to the kids and they can have input in the choice of what we make. 
A new 6 weeks program will be starting on the 15th September from around 3.30 - 4.45 Go here for more information and booking.
Sewing for Home educated Kids
Make your own clothes, bags and other things for kids age 9 and up.
Come and explore all that you want to know about sewing, making clothes, making soft toys, making bags, etc.
We will be working with what interests you and together find a project that inspires you.
An ongoing group that meets fortnightly starting Tuesday 8th September. For more info visit the website.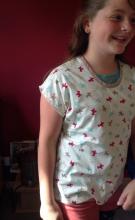 Sewing day for Kids at October Halfterm.
Make your own top in a day workshop. Learn all the skills you need to make a tunic top for your self, made from your own chosen fabric.
You don't have to be an expert at sewing but it is good to know your way around the sewing machine and to stitch a straight-ish line.
For more information look here.