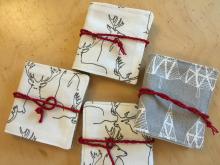 Have fun on the Sewing Machine
Enjoy making a simple first project and learn a new skills at the same time. Even if you have done this workshop I recommend this as you will acquire new skills because the projects are always changing. The last one is Saturday 21st November. For more info look here.
Teresa said about the courses :
"I just wanted to say a "Big" Thank you for everything you have taught me. Having attended 3 sets of classes I now feel I have the confidence to continue my sewing and try new things. Your patience and skill are fantastic and I really appreciate everything you have taught me."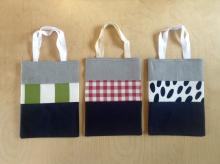 Packing my bags!
As you might have heard, me and my family are going travelling. Yes, it is true! The Sewing Shed is going to be closed for the winter.
We will be back after easter with refreshed energy for new courses and workshops.
Look out for the new Monthly Sewing Course coming in the new year. One Saturday per month.
Wishing everyone many hours of Happy Sewing and hope to see you all in the New Year.
Martha.