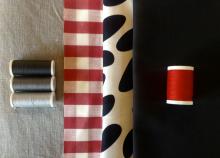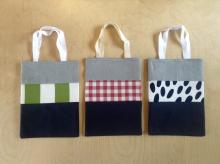 Saturday 7th November last Saturday Stitch of the Year.
The Sewing Shed will be closed for a winter break so take your opportunity to create and make whatever you like at our monthly Saturday Stitch session this Saturday 7th November. The next Saturday Stitch will be in spring 2016.
Want to learn to sew?
Come along this Friday morning 6th November and Saturday 21st November and get taught the delights of sewing and making. For more information on the workshops and for bookings look here.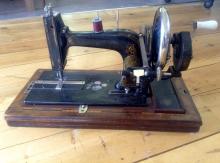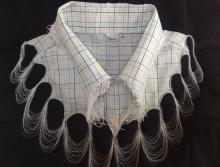 Get ride of all your Sewing Machine fears and discover all its secrets! 
Get to know your Sewing Machine Workshop: We cover threading, tension, different stitches, different sewing feet and the most common problems that occur using your sewing machine. Next workshop is this Saturday 7th November. You can sign up here.
14th November: 

All stitched up.
A day workshop to explore the use of the machine together with experimental stitch and techniques of freehand embroidery, hand stitch and multi media to create textures and form. This is an opportunity to encourage and explore.
Trough simple and quick drawing techniques we will move on to create our imagery. This will lead on to hands-on techniques such as collage, layering, reversed appliqué, machine embroidery, etc. to get you inspired.
For booking and more details go here.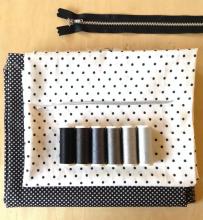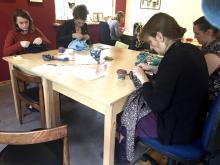 Want your work to look professional and with a good finish?
Then this is the workshop for you!
Saturday 21st November.
You will be learning lots of new sewing skills such as how to sew in a zip, make some fine buttonholes, sew pockets and much more. Saturday afternoon 21st November. For bookings and more details go to the website or click here. 
For the lastest up to date photos of all our courses visit our facebook page here.