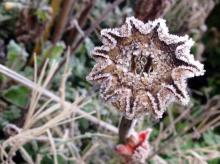 First of all a Happy New Year.
A big thank you to everyone for your continues support during last year. We had a wonderful year with many new people discovering the Sewing Shed and the pleasure of making and creating your own things.
This year there will be some new workshops, some old favourites and some different courses which will be covering a theme, on offer. Keep an eye on the news letter as it will all be revealed at due course.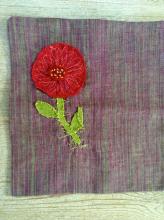 Free Machine Embroidery.
Learn this new skill and discover the endless possibilities of making unique pieces. This can be very simple or very intricate, its up to you. Give your work your own style, own design and own look. No previous sewing skills needed. Just come and have a good time experimenting with the sewing machine. Saturday 31st January.  For more info go here.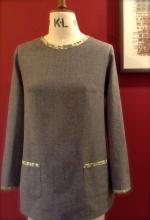 Make a funky top with pockets and long sleeves.
 A 4 week course starting on the 20th January.
It tells you all you need to know of how to make this garment. Have a look here. Only a few places left.
'Brilliant course I really loved it. Martha has a lot of patience and a lovely way of explaining'.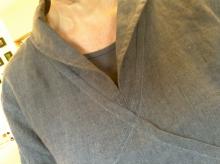 Make-whatever-you-like Sewing bee.
We offer weekly ongoing groups during the daytime. This is where a whole variety of wonderful things are being made. From making patterns of favourite tops to reshaping existing garments to making hats. Anything you like is possible. If you are interested please get in touch here.
Learn to sew. Teen Sewing for home-educated kids.
We meet every other Tuesday. You can make your own clothes, learn how to use the sewing machine, make a pin cushion, design your own bag, etc. If you would like to join us please get in touch.