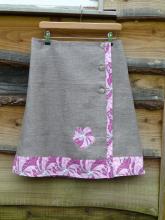 Dressmaking for beginners.
New for this spring a 10 week evening course on how to make your own clothes. We will make things that are made to measure so the fit is good and therfore make you feel good.

We will start with a simple garment and you will be guided through several garments so you feel you are able to add to your own wardrobe. For more details please go to this page.
Dressmaking Masterclass Weekend.
For anyone who want to enhance their dressmaking skills this is the course for you. Working with commercial patterns, you will go home with a long sleeve top that is made to measure for you . For more details see here.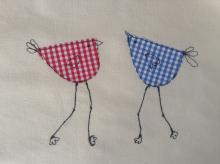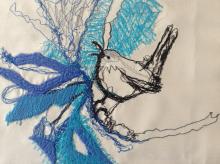 Freehand Machine Embroidery.
Fancy having a go at drawing with the sewing machine, creating your own designs.  We have 2 exciting workshops coming up. Designing your own machine embroidered cards for birthdays anniveries and other special occasions. The other workshop is all about creating the right ambience through making your own individual machine embroidered lampshade.

For more info look here.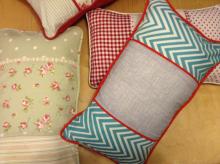 Piped cushions and more...
To make a piped cushion, develop your skills and get more confident we've got the right course for you. At this Intermediate course we will make several projects, with a professional finish building on your existing skills. For more information look here.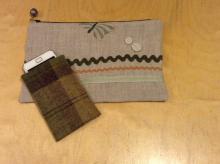 There are many more workshops on offer...
From Bunting Making to sewing a Shopping/Beach bag with pockets to a Clasp Purse.
Kids workshops coming up in the end of May holiday: Dressmaking for Teens and making your own owl cushion for kids.
Also sewing for beginners workshops every first weekend of the month.
For bookings and more information please go here.
In the next newsletter more on making simple and nice looking Childrens Clothes.  Also bag making workshops on offer that are inspired by  Origami.
If you want to see what has been going on in the Sewing Shed look at our face book page for the latest projects.