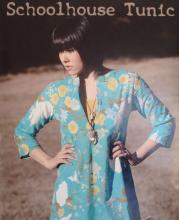 Tunic Top in only 4 evenings!
At this 4 week dress making course we will be making a stylish and flattering tunic. It features front and back pleats, 3/4-length sleeves. You can wear this garment as a dress or over jeans or wear it as a shirt.
We will be working with a commercial pattern, and you will learn how to sew pleats, setting in sleeves and working with facings and interfacing to create a professional looking garment. This pattern comes in a range of different sizes from 6 till 24 and can be made in a tunic as well as a top.
This workshop is suitable for anyone who knows their way around the sewing machine.
Starting Tuesday evening 10th March at 7 pm. For more info look here.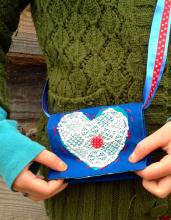 Happy sewing for kids: after-school club.
This 6 week course is a great and fun way to get your kids to learn the love for sewing. We will be making simple and fun little projects that are relevant to the kids.
Check out if it is the right thing for your child by signing up for the TRIAL before committing.
Trial date Tuesday 14th April 3.30 - 4.30 pm. For more information have a look here.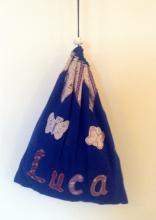 Baskets and Bags: Organising the Home.
Tripping over scattered little toys that don't seem to have a home?
Come and make fabric toy baskets to go on shelves or drawstring toy bags to hang on hooks...A fabric container to keep anything and everything in its place!.
Suitable for complete beginners. 
Saturday 28th February 1.30 - 16.30. 
For more information look 
here.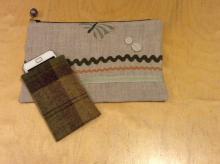 Zippered Pouch: Learn new skills.
You will learn lots of new sewing skills such as how to sew in a zip, how to make darts, seams, hems, top stitchings, etc. Learn how to give your work a profesional look and go home with a useful little zip bag. All materials included in this workshop.
Saturday 28th February 9.30 - 12.30. For more info and bookings look here.
Loads more workshop, courses and don't forget the free gathering: Fun with Wool. All the information is here.
Time on my own...
My 12 year old daughter spend all day yesterday in the Sewing Shed on her own. I noticed she was in her own world, listening to her music and totally absorbed in what  she was doing. Early evening she came out and presented this.... Not bad I should think so... She might have the sewing bug...