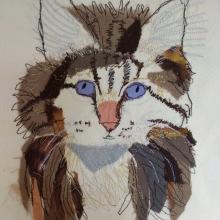 2019 WORKSHOP AND COURSES
A spring course could be an ideal gift for a partner, sister, friend or anyone you care for that loves being creative. I still have a few places left on the following courses so why not give it a thought.......or perhaps you could quite simply treat yourself. 
You could of course just leave this page open on your computer for your partner to see when he passes it by!!!
Do take a look at the great courses below.
Cloth Collage Saturday 9 February 
Exploring colours, textures and tones. We will be experimenting with colour ranges and creating areas of light and dark. An exciting day in which you can totally focus and explore your own sense of colour.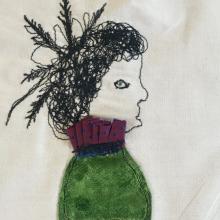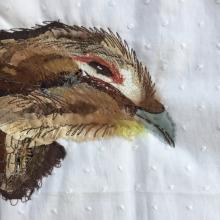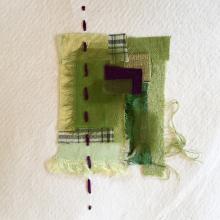 Freehand Machine Embroidery Saturday 2 February
At this workshop you have the opportunity to explore and develop freehand machine embroidery in combination with other techniques.
We will be experimenting with layering fabrics, drawing with thread, and using appliqué techniques. This workshop is suitable for beginners and anyone with more experience. No prior sewing knowlegde needed.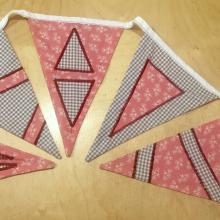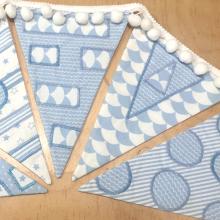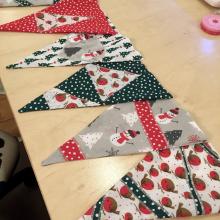 Sewing course for beginners: 10 weeks of delightful sewing starting Tuesday 15 January 
In this course you will cover a wide range of techniques and methods that are usable for dressmaking, interior design and more creative handmade projects. These skills are taught through a variety of hands-on projects and demonstrations. You work in small groups which means plenty of individual guidance and time for your questions. This course is starting Tuesday 15 January 2019 - 26 March.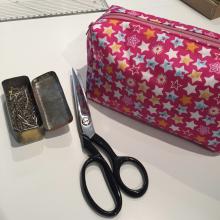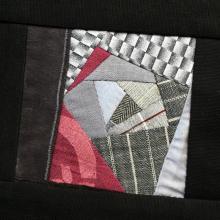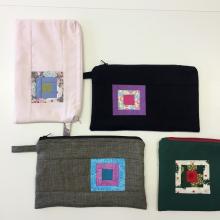 Sewing course for improvers/ Beginners 2: 10 weeks of sewing galore...
Building on your existing skills we will go more in depth and cover exposed and invisible zips, linings, pockets, patchwork and crazy quilt techniques and much more. In this 10 week course we offer a fantastic combination of creative and technical skills usable for dressmaking, interior and all your craft projects. This course is starting Thursday 17 January 2019 - 4 April.
Bookings
For bookings and more information about these workshops please follow this link. 
Vouchers
Not sure what workshop to choose? No problem. Buy a voucher which is usable for any of the classes and courses on offer by the Sewing Shed Stroud.