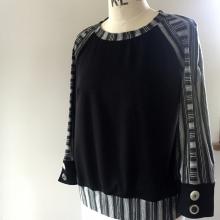 Dressmaking for Beginners
Always wanted to make your own clothes? Then here is your change. We will offer a Dressmaking Course for Beginners on Wednesday evenings starting 15 January. This course is suitable for anyone who is familiar with the sewing machine and has basic sewing skills. You will learn how to:
How to follow a paper pattern, learning about the pattern markings and what they mean.
Following a plan and cutting out your fabric correctly.
Measuring yourself and selecting the correct size.
Tweaking fitting issues.
Understanding dressmaking terminology.
Suitable seam finishes for different fabrics.
For more info go to the website.