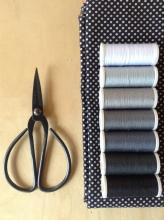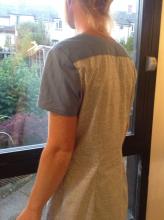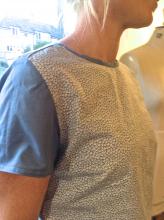 Many courses, workshops and projects on offer in the autumn.
For anyone who would like to learn to sew there is the very popular Sewing workshop for beginners on Sunday 6th September. And if you have got a sewing machine and need some guidance beforehand come to the workshop get to know your sewing machine on 5th September. Go here to book your space.
Fancy making your own clothes come and join the Sewing Course for Beginners starting on Monday evening 7th September. Look here for more details.
If you don't like to be tied down you can come and join the Drop Inn Sessions.
Every first weekend of the month its the Saturday Stitch where you can enjoy working on your own project in your own pace with help, guidance and advice along the way. These sessions are for anyone who has sewn before but needs help with a project or advice on how to go about things. This could be anything from garments to cushions to copying your favourite trousers. For more info look here.
A short course to make a Simple Kimono Top starts on Thursday evening 10th September. Very suitable for beginners and to keep your skills updated. Go here for more details.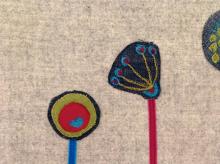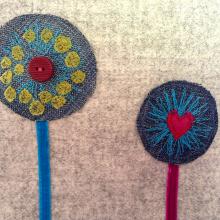 Freehand Machine Embroidery and follow up workshop.
A morning of doodling on the sewing machine. A fun way of drawing and creating your own designs. Making pictures using fabric scraps, colour, texture and line. This Freehand Machine Embroidery class is a great way to draw with your sewing machine and to feel free and creative. It is a wonderful technique which has endless possibilities. 
Saturday 12th September
In the afternoon is a follow up workshop: Design your own bag using your skills gained at this workshop. Make this into a day of making and creating and get 15% Discount if you sign up for both workshops. To book a place go her.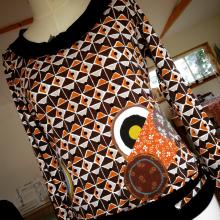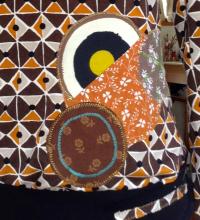 Interested in working with Stretchy Fabrics than this is the workshop for you. Make your own Long Sleeved Garment using cotton jersey fabrics. An easy going garment that will fit you comfortably and is easy to wear. A four week evening course starting 22nd September.

For any more courses go to the website and find out about Kids Sewing Classes and After school Sewing Club. And do have a look at the Teen Sewing which is on every other Tuesday.