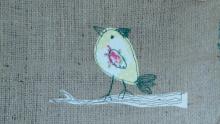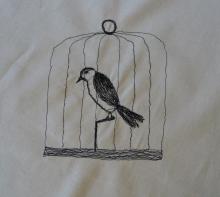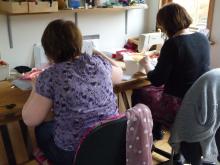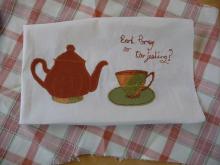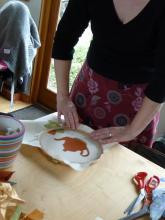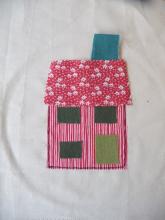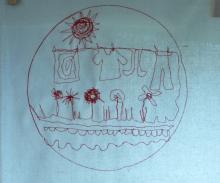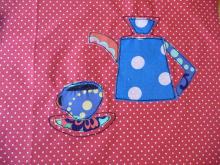 These are the achievements of a one day freehand embroidery workshop.
Just wanted to say how much I enjoyed Saturday's class. Very inspiring,
supportive and relaxed. Lovely to spend time with others with an interest
in sewing and share ideas and tips. Fabulous home made lunch. Would love to
try another one day class in future and pick your brains some more. M.R.